A little bit on information about Grand Design:


I made a Trunk lid mat for my 1997 Pontiac Grand Prix. I made several other designs before making the raised letter effect. After making the "Raised Letter" style, I posted a picture of the final product on a Pontiac Forum. At the time of posting, I was only trying to show off the mat, and had no idea what would become of that post.

The MDM items are a great aftermarket accessory to add to your Ford, Chevrolet or Pontiac cars. We have numerous satisfied customers.

Grand Design makes the MDM automotive trunk lid or deck lid accessory for the Ford Mustang, Pontiac Grand Prix, Grand Am and Chevrolet Monte Carlo and Impala.

Grand Design is dedicated to making a fine, custom manufactured aftermarket trunk lid mat.

Custom designs are also available :

If you have a question about a custom made design please feel free to email us about the idea. There is a limit on the amount of letters or size design on mats.

Contact us for more information

T

his site is in no way affiliated with Dodge, Pontiac , Oldsmobile, Chevrolet, General Motors (GM), Ford, or any other automotive

manufacturer

.

T

hese items are custom made by Grand Design

only

. All images and content are copyrighted by their respective owners. The owner or anyone affiliated with this site is not liable for any injury to person(s) nor

any

damage that may result from improper use or improper installation of this item.

The deck lid mat may contain material that is not flame resistant. Please keep away from open flames or exposed electrical wires.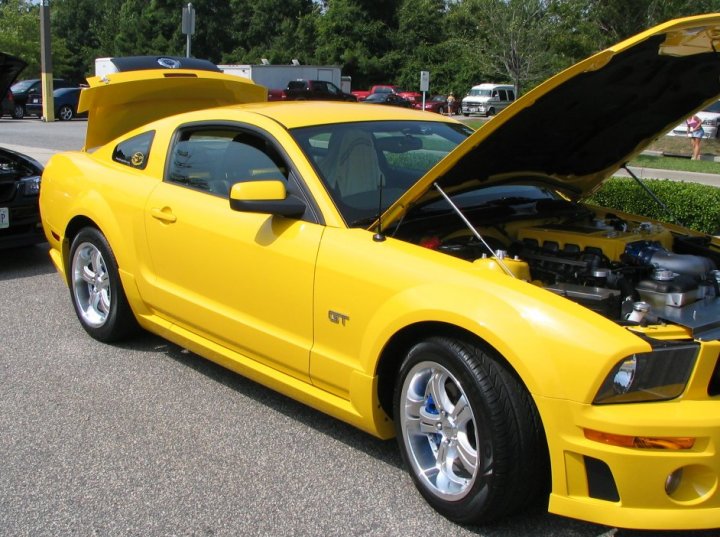 The November 2005 issue of "Mustang Enthusiast Magazine". Has a write up on our New Trunk Lid mat.
March 2006 Issue of "Mustang Enthusiast Magazine" has one of Our Custom Mats featured. Page 60-62
October 2006 Issue of "Mustang Enthusiast Magazine" has Don and Michelle Flis 's Mustang with a MDM Trunk Lid mat. Page 66-69.
July 2007 Issue of "Mustang Enthusiast Magazine" has another one of our sponsored cars. Mike Jaber's Saleen Mustang Page 44-47.
December 2007 Issue of "Mustang Enthusiast Magazine" Page 46 Write up on the MDM Head Rest Wrap.
December 2007 Issue of "Modified Mustang" Page 108 Write up on the MDM Trunk Lid Mat.
Our items are also carried by American Muscle and Moss Motors.